Instructor Bio: Rick White
---
Rick White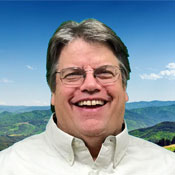 Trainer, Technical Training Program, WORLDPAC, Inc.
Helpful Links
For a complete list of available classes and to register, please use the following links:
---
Professional Background
Rick White has been working in the automotive-related and coaching industries for greater than thirty years and an AMI-approved training instructor. He brings to the table a career's worth of technical and management experience, which includes owning and managing several successful automotive repair shops.
Currently, Rick is Founder and Lead Coach for 180BIZ, a training and business coaching company proudly serving the independent auto and truck repair owner since 2006. Rick is acknowledged as an industry expert and has been featured in many automotive trade publications such as AutoInc., MotorAge, Parts & People, Auto Report, Automotivation and Ratchet & Wrench and Success Magazine.