Instructor Bio: Mark Warren
---
Mark Warren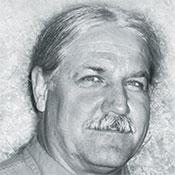 Trainer, Technical Training Program, WORLDPAC, Inc.
Helpful Links
For a complete list of available classes and to register, please use the following links:
---
WTI Classes
Modern Diagnostics and Service Techniques
Professional Background
2003 – Present: WORLDPAC Training Institute
1999 – 2003: PWR Training; Partner, Manager and Trainer
1999: CARQUEST Trainer
1988 – Present: National Driveability and Electronics Trainer
1998 – Present: Motor Magazine, Feature Writer ( "Driveability Corner")
1996 – 2002: EASE Diagnostics: diagnostic tool design, testing and verification
1995 – 1998: AutoInc Magazine (ASA's National Magazine), Writer for
"Tech to Tech" (a monthly driveability column)
1990 – 1997: Edge Diagnostics: diagnostic tool design, testing and verification
1973 – Present: Owner, Mark's Auto – Tucson, AZ
Certification
ASE Master Tech and L1
General Motors Training
University of Arizona, 1972– 1978
Advanced Automotive Managers Degree (AAM) from Automotive Management Institute (AMI)
Professional Accomplishments
ASA

Tucson Chapter National Member (1988 – Present)
Tucson ASA Board (1989 – 1996)
Tucson ASA President (1992, 1993)
State Board Member (1992 – 1993)

EPA OBDII Implementation and Evaluation FACA Committee (1995 – 2003)
Service Technicians Society – Division of SAE (1996 – 2002)

Member of Steering Committee
Board Member
STS President (1999)

EPA Incentive Based Policy Committee (Emissions Policy) (1995 – 1998)
National Automotive Service Task Force (NASTF) (1998 – Present)
Arizona Pilot Program – precursor to NASTF (1998 – Present)
Personal
Mark lives and works in Tucson, AZ and is happily married to Cheryl, his high school sweetheart. Mark has two grown children and two fantastic grandkids. After family, Mark's passion is automotive diagnostics; learning how to diagnose the tough ones.  Mark also enjoys camping, backpacking, spelunking, and mountain biking.