Instructor Bio: Jason Servidio
---
Jason Servidio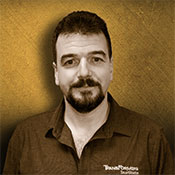 Trainer, Business Management Solutions, WORLDPAC, Inc.
Helpful Links
For a complete list of available classes and to register, please use the following links:
---
Professional Background
Former VP of a multi-million-dollar, 5 location auto repair company
Former ASE certified technician
Highly successful former sales person
Inspirational leader
Passionate automotive sales trainer
Professional Accomplishments
Jason Servido, was previously the Executive Vice President of Aspen Auto Clinic, Colorado's award-winning automotive service and repair multi-shop business on the front range of Colorado. Jason started in the automotive industry working in his uncle's shop. After going through trade school and working as an ASE certified technician, he found his passion and success in being a service advisor. Jason attributes his natural sales abilities to his dad, who was Jason's mentor and truly one the best "salesmen" in the country.
Jason has a long career in the auto repair industry and the home improvement industry. Jason was able to take the skills he learned from doing high ticket item, in-home selling to the auto industry and became the top service advisor everywhere he went. Jason's management, leadership, and ability to train and motivate others are truly inspirational. Jason not only has a passion for the auto service industry, but a passion to lead people into their natural talents and abilities and see them succeed.
Learn More About Jason