Instructor Bio: Allen "Oz" Osborne
---
Allen "Oz" Osborne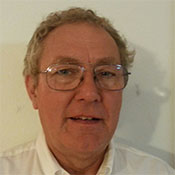 Trainer, Technical Training Program, WORLDPAC, Inc.
Helpful Links
For a complete list of available classes and to register, please use the following links:
---
WTI Classes
Introduction to Volvo
Advanced Volvo Systems
Volvo Engine Management
Volvo VIDA Networking
High Performance Engines Theory and Design
Professional Background
WTI Technical Training Instructor
20 years with Volvo as:

Technical Trainer
Shop Foreman
Field Technical Specialist

10 years with Nissan as a Technical Trainer
Training curriculum development for Nissan and WTI
Certification
Bachelor of Science degree from Portland State University
ASE Master Technician
Professional Accomplishments
SAE presenter at a national convention
Community college guest instructor
Two terms as a high school auto shop teacher
Member of the Bonneville 200 MPH club
Allen was also selected by his peers as a representative instructor at technical meetings with Volvo's engineering staff in Sweden.  In addition, while with Nissan, Allen was chosen to write the technical class manual on suspension systems.
Personal
Allen "Oz" Osborne is an avid hot rodder and has extensive experience working on an engine dyno. He has also participated in Bonneville land speed racing for 30 years and has set three land speed records. Allen is currently working on a team that intends to set a new wheel driven land speed record in excess of 500 mph.