Instructor Bio: Luke Murray
---
Luke Murray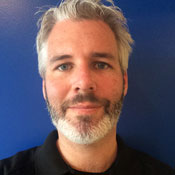 Trainer, Technical Training Program, WORLDPAC, Inc.
Helpful Links
For a complete list of available classes and to register, please use the following links:
---
WTI Classes
BMW Engine Management II
BMW Engine Management III
BMW Body Systems II
BMW Climate Control Systems
BMW Motorsports II
BMW Motorsports III
BMW and MINI 3G Technology and Hands-on
Professional Background
BMW Independent Technician
Training Instructor
Training Curriculum Development
General Repair
Certification
ASE L1
ASE Master
Associate of Science in Automotive Technology
Member of the Santa Barbara County Automotive Education Advisory Committee
Member of the BMW Car Club of America
Member of BIMRS.org
Professional Accomplishments
Luke began his career as an apprentice in an independent Porsche and BMW shop in Santa Barbara, Schneider Autohaus. He fell in love with BMW after attending a training course on the introduction of the E46. The idea of "Key Car Memory" made him fascinated with modern BMW electronics. Having always been into technology, and a sponge for information, Luke began researching everything about BMW. After many years of studying BMW exclusively, he began sharing that knowledge with those around him.
Luke has always had a passion for teaching. He often does guest lectures at regional trade schools, community colleges, and high schools. Luke has helped contribute technical data to numerous publishers. One of Luke's favorite things to do in the automotive industry is to speak at career fairs in local schools. He loves to inspire the youth of this country to do something great with their lives, and change the image of a mechanic from a "grease monkey" to a professional.
Luke has been instructing and developing curriculum with the WTI since 2010.
Personal
Luke is married with one child.