Instructor Bio: Rick Mills
---
Rick Mills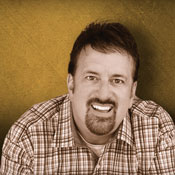 Trainer, Business Management Solutions, WORLDPAC, Inc.
Helpful Links
For a complete list of available classes and to register, please use the following links:
---
Professional Background
Bachelor's Degree: Marketing & Visual Communications organizations
Corporate Leadership and Team Building Trainer
Accomplished Author and International Conference Speaker
More than 15 years of Marketing and Creative Services to multi-million dollar auto shops
Other clients included: Rubbermaid, the United States Olympic Committee, Focus on the Family, The Westin Bonaventure Hotel, Alcoa Aluminum, Veggie Tales, and Memphis City Schools
Professional Accomplishments
Rick has more than 25 years of helping businesses grow through strategic planning, improving communications, and team building. He is an accomplished author and has written more than 500 training documents to train leaders for profit and non-profit organizations.