Instructor Bio: Chris Cotton
---
Chris Cotton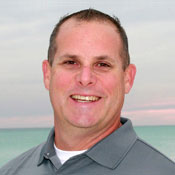 Trainer, Technical Training Program, WORLDPAC, Inc.
Helpful Links
For a complete list of available classes and to register, please use the following links:
---
Professional Background
Owner of AutoFix - Auto Repair Shop Coaching
Automotive Business Coach
Profit First Certified
Professional Accomplishments
Chris Cotton has been in the auto repair industry for over 25 years, and in the customer service industry for over 40 years. He's a former shop owner that has dedicated his life to helping other shop owners turn their shops into high performing businesses.
Chris is an automotive business coach that utilizes a unique method of cash management to guide business owners and entrepreneurs in maximizing their profits.
Chris owns AutoFix, the first, and currently the only, auto repair shop coaching company teaching profit first methodologies. Chris has helped his automotive clients realize millions of dollars in return on investment (ROI) and he looks forward working with you to do the same.
You can hear Chris talk about Profit First with Carm Capriotto, here on the Remarkable Results Podcast #445.
Personal
Chris Cotton travels the country full time with his family, visiting great auto repair shop owners just like you.