Instructor Bio: Brian Walker
---
Brian Walker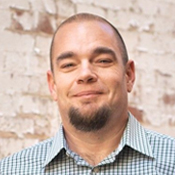 Marketing Professional, Business Management Training, WORLDPAC, Inc.
Helpful Links
For a complete list of available classes and to register, please use the following links:
---
Brian Walker is Owner and CEO of Shop Marketing Pros, a marketing agency specializing in marketing to independently owned auto repair shops. Brian is a Mercedes Benz Master Technician and has owned multiple shops and served as the Mechanical Division Director for ASA-NC.
Brian is a mechanic at heart who loves fixing things that are broken, which is why he loves marketing so much. Digging-in and figuring out why a business's marketing isn't working is a lot like it was when he was elbows deep into a car that no one else could fix. When you figure it out, there's nothing else like it. To get to do this for auto repair shop owners combines his passions, and he couldn't be more excited about helping shop owners.
Education and Professional Background
Owner and CEO of Shop Marketing Pros
Mercedes Benz Master Technician
Mechanical Division Director for ASA-NC
Joined the WORLDPAC family of instructors in 2021